Date
Monday June 30th, 2014
Time
10:30am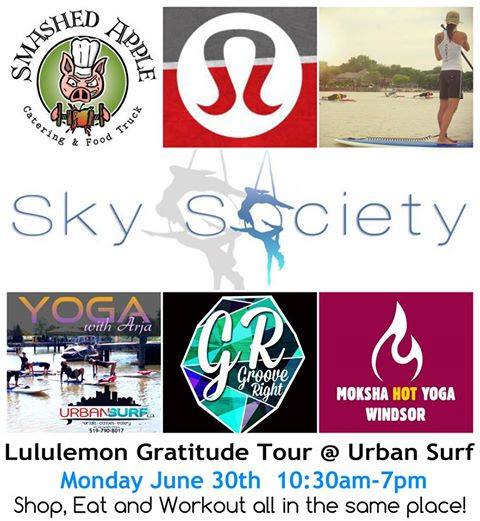 Urban Surf is excited to be hosting the St. Clair Beach Lululemon Maisonville Gratitude Event!
Lululemon Maisonville will be setting up shop at Urban Surf and selling (Credit Card Only) their clothing and merchandise along with offering complimentary SUP, YOGA, and FITNESS classes.
Urban Surf will have Live Music, Food, and Entertainment throughout the day.
All are welcome and strongly encouraged to stop in and spread the word!
Music – Groove Right
Food – Smashed Apple Food Truck
Entertainment – Sky Society
Lululemon & Urban Surf look forward to seeing you all on June 30.
Location
Urban Surf Company
55 East Pike Creek
Tecumseh, Ontario