Date
Friday October 21st, 2016
Time
8:00pm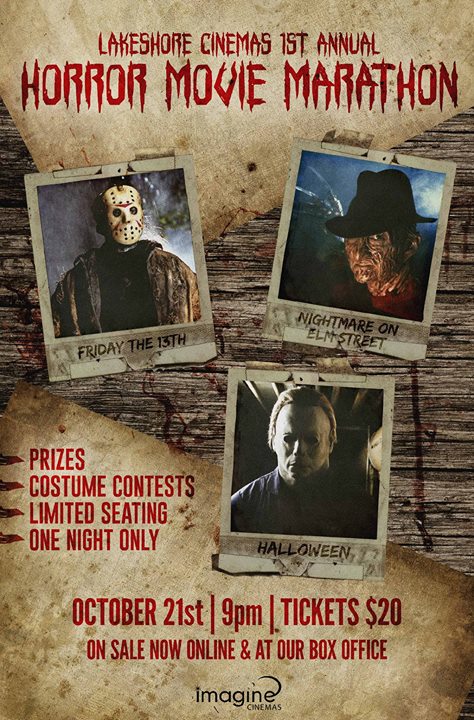 Imagine Cinemas will be throwing the first annual Horror Movie Marathon for one night only!
From 9:00pm-2:30am, we'll be screening your Halloween favourites:
– Friday the 13th (1980)
– Halloween (1978)
– A Nightmare on Elm Street (1984)
During the event, you'll get the chance to win some awesome prizes! We're giving movie passes to the best Freddy Krueger, Jason Voorhees and Michael Myers costume. BUT ALSO, the best original scary costume and best original funny costume will be awarded movie passes too!!
Pizza can be purchased during the event!
Seating is limited!! Tickets are $20 and available online and at our box office.
Location
Lakeshore Cinemas
164 Lakeshore Drive
Tecumseh, Ontario