Date
Saturday June 6th, 2015
Time
6:00pm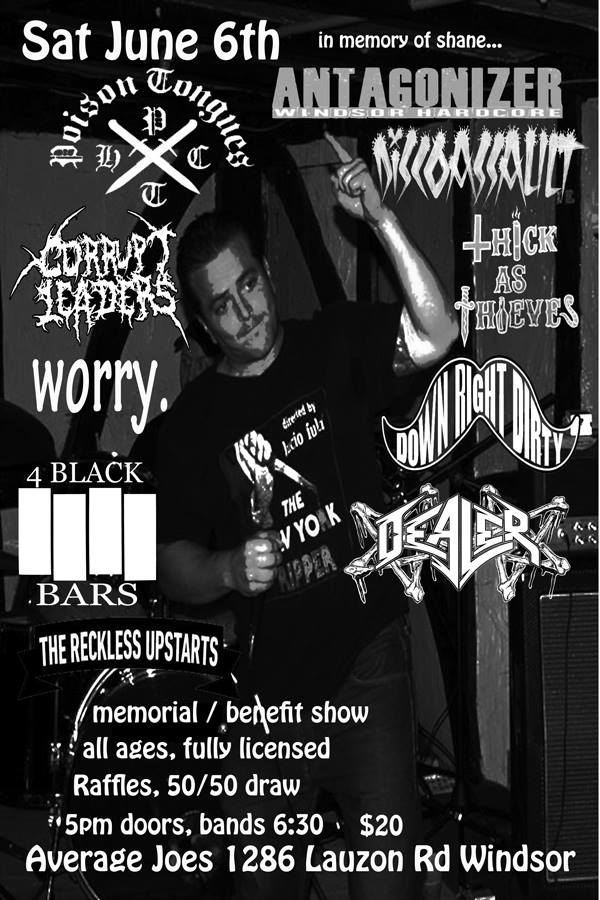 There will be raffles, 50/50 draws and of course live music. Most of the bands are local and all had a connection to the deceased Shane Knapp. Admission is $20 and all profits will be donated to the Knapp Family, wife Darcie Renaud, son Henry Knapp and newborn daughter Hazel Knapp.
Shane Knapp was killed tragically at work in a horrific accident in Lakeshore on February 27, 2015. He was an active part of the Windsor music scene, a loving husband, son, father, friend and will forever be missed. He had an amazing ability to make people laugh even cry laughing at times. In honour of the positive impact he had on so many lives and to help raise money for his family this benefit has been put together and will include the bands, people and music he loved.
Tickets are on sale at Dr. Disc and at the door.
Location
Average Joe's
1286 Lauzon Road
Windsor, Ontario