Date
Monday July 20th, 2015
Time
9:00am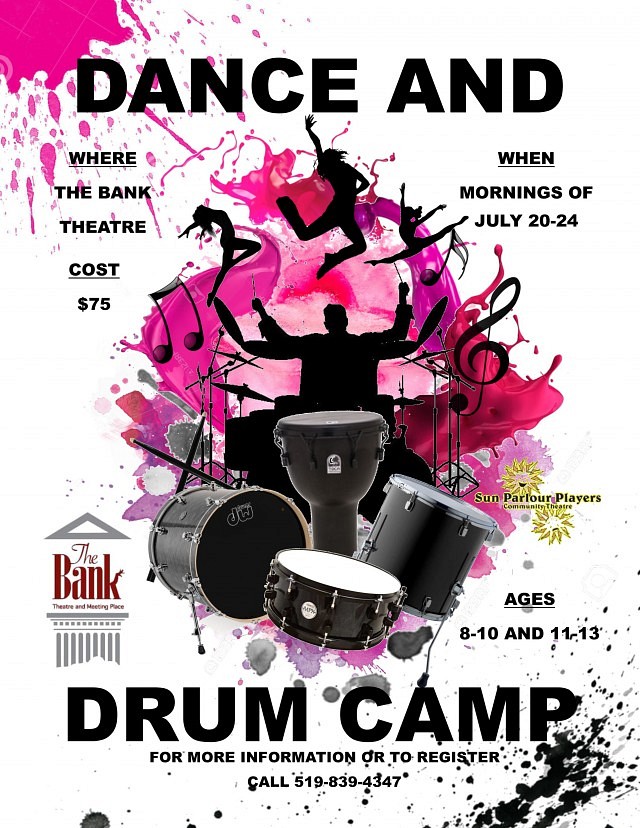 Once again The Bank Theatre and Meeting Place is offering a Kids' Dance Camp … this time we are adding drumming as well!
Janice Founk, who started a very successful drumming camp at the elementary school where she taught, will teach the drumming segment.
Morgan Malott, a talented secondary school student, will once again teach hip hop dance.
July 20 to 24 Mornings from 9:00 to 11:30
Kids aged 8 – 10 and 11 – 13
Cost: $75.
Contact: 519-839-4347
Location
The Bank Theatre and Meeting Place
10 Erie Street South
Leamington, Ontario