Date
Thursday August 21st, 2014
Time
11:00am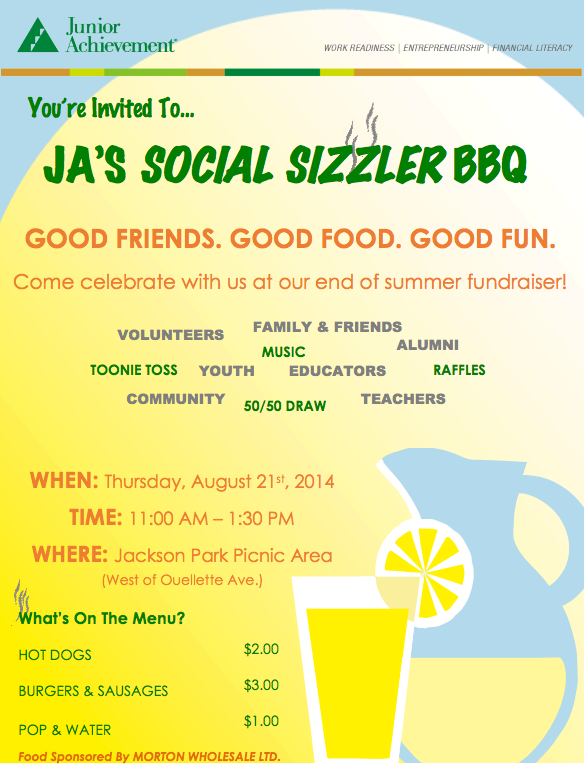 Thursday, August 21, in beautiful Jackson Park, at the Picnic Area West of Ouellette, Junior Achievement will be holding a Social Sizzler BBQ. This end of year celebratory fundraiser will have mouth watering hot dogs, sausages, and hamburgers sponsored by Morton Wholesale Ltd.. It will have ALL the fixings and drinks to wash it down. Plus, there will be a 50/50 Draw, a Toonie Toss, and a Raffle, with lots of great prizes to be won!
This event is to help support Junior Achievement's initiatives in the fall.
Come out and enjoy the weather, great food, and good fun with good friends!
Location
Jackson Park Picnic Area-West of Ouellette
Tecumseh Road East
Windsor, Ontario