Date
Friday February 7th, 2014
Time
8:00pm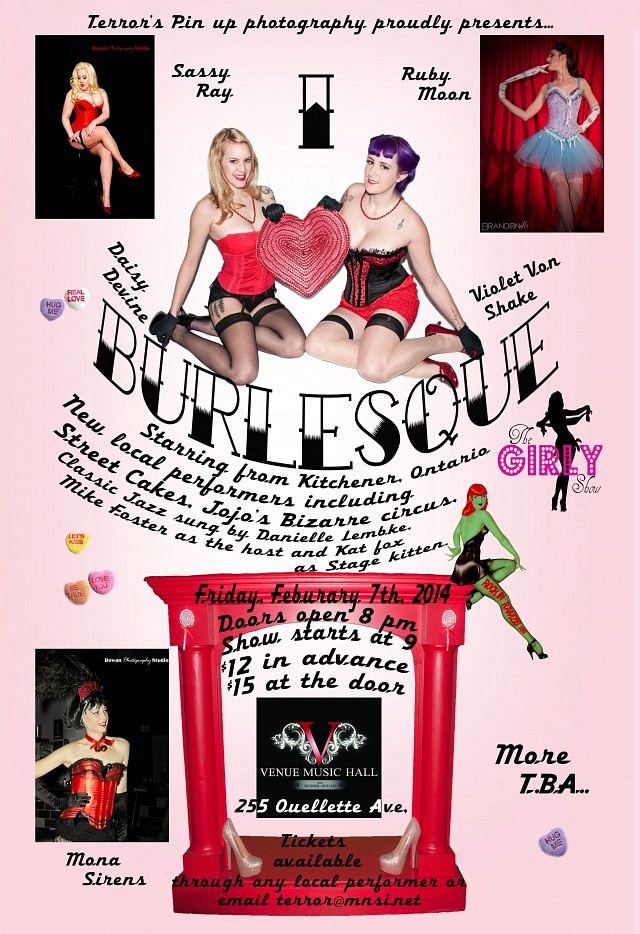 Terror's Photography Home of The Southern Ontario Belles Brings you cabaret style entertainment with some local new performers and starring a Troupe from Kitchener, Ontario The Girly Show.
Rockin' Ramzi's Rockabilly and Pin-Up Emporium will also be there with some amazing merch.
19+
12$ in advance or $15 at the door
Tickets can be purchased
by email [email protected]
or text 226 348 1441
or follow links to performers on facebook.
Show begins at 9pm and doors open at 8.
Dress your best not a mess… and maybe you will win a prize.
Location
Venue Music Hall
255 Ouellette Ave.nue
Windsor, Ontario