Date
Saturday August 9th, 2014
Time
5:00pm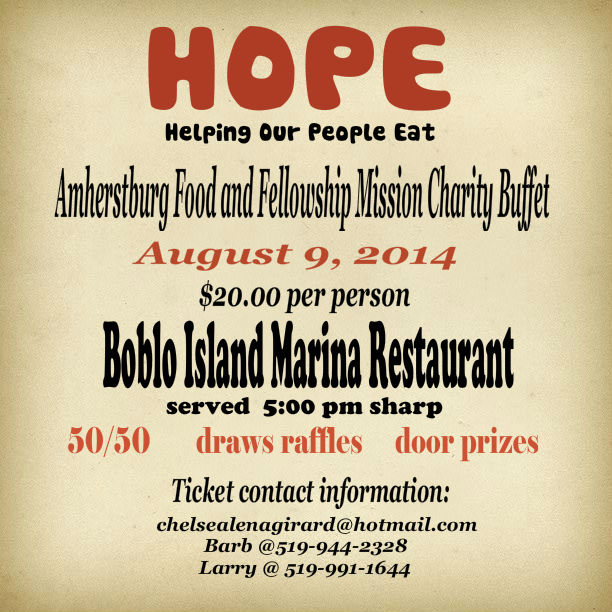 Some of the local beauty queens would like to present a special charity event that will take place on August 9th, 2014 on Boblo Island, in the Marina restaurant!!
This Charity buffet will have music, raffles, prizes, and games for you to enjoy while helping a local charity.
The Amherstburg mission needs our help to raise money & be able to feed people in unfortunate situations located here in our community.
Tickets are $20 and can be purchased from any of the people listed on the flyer or the link below
Location
Boblo Island
Boblo Island
Amherstburg, Ontario