Date
Wednesday June 25th, 2014
Time
7:00pm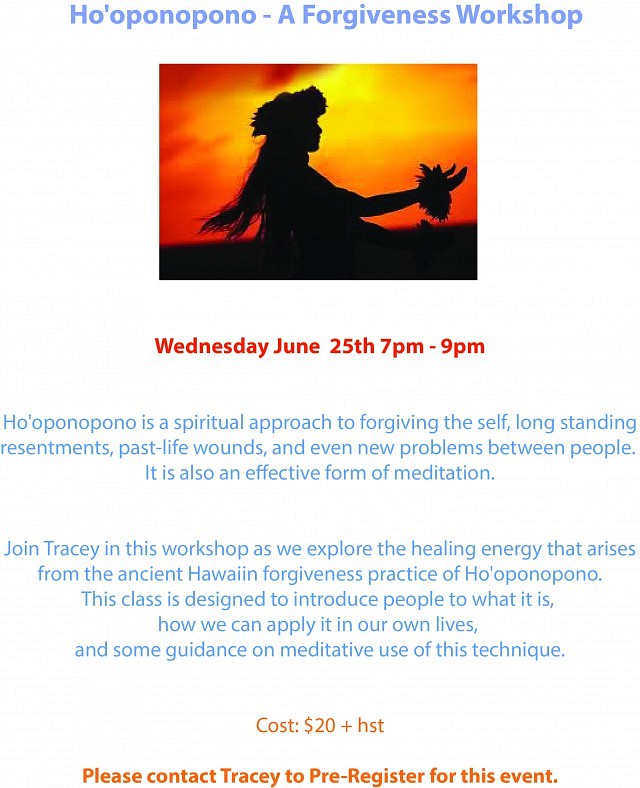 Ho'oponopono is a spiritual approach to forgiving the self, long standing resentments, past-life wounds, and even new problems between people. It is also an effective form of meditation.
Join Tracey in this workshop as we explore the healing energy that arises from the ancient Hawaiian forgiveness practice of Ho'oponopono. This class is designed to introduce people to what it is, how we can apply it in our own lives, and some guidance on meditative use of this technique.
Cost: $20
Please contact Tracey to pre-register for this event.
519-996-6409
[email protected]
LIKE us on Facebook!
Location
White Feather Holistic Arts
1350 Ottawa Street
Windsor, Ontario