Date
Monday March 30th, 2015
Time
See Description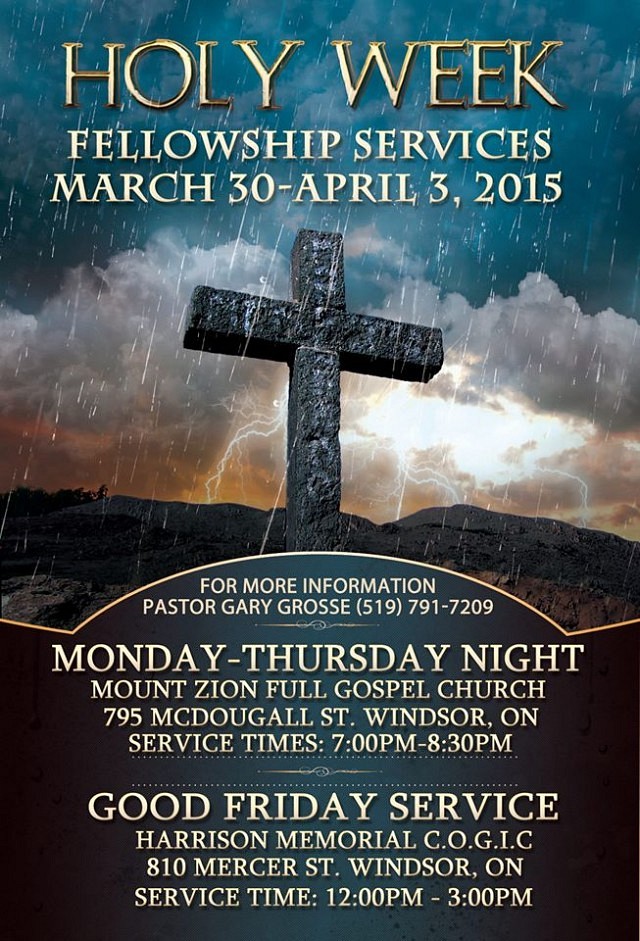 Passion Week (also known as Holy Week) is the time from Palm Sunday through Easter Sunday (Resurrection Sunday). In that time, Jesus Christ truly revealed His passion for us in the suffering He willingly went through on our behalf. Commemorate with us as we journey each night through the memorable events of Holy Week, with a different speaker representing a different church and denomination.
Our services are open to all who would like to Celebrate this wonderful time.
Free-will offerings will be taken each night.
Contact Gary Grosse for more information at 519-791-7209.
Location
Mount Zion Full Gospel Church
795 McDougall Street
Windsor, Ontario