Date
Friday June 5th, 2015
Time
7:00pm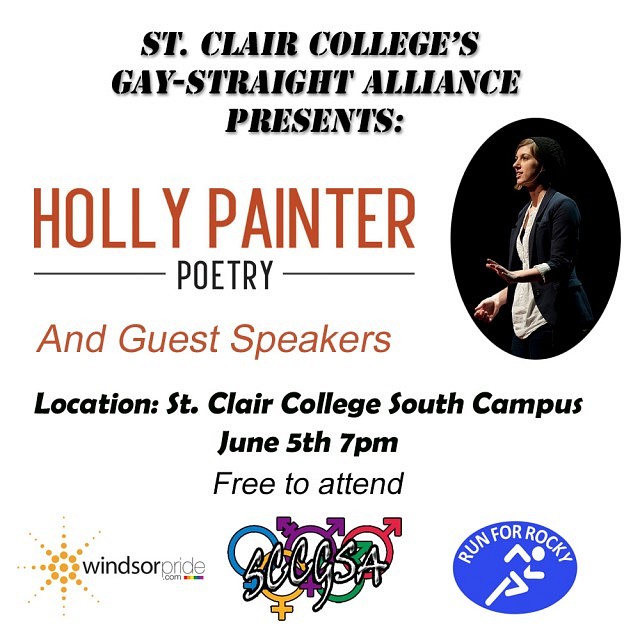 Holly Painter is a spoken-word artist, public speaker and certified teacher. She has performed at four national spoken word festivals, has appeared on Ted Talks, and is the Director of the London Poetry Slam.
A number of local guest speakers will also be performing.
This is PUBLIC event and is FREE of CHARGE!
Location
St. Clair College South Campus
2000 Talbot Road West
Windsor, Ontario