Date
Saturday March 28th, 2015
Time
10:30am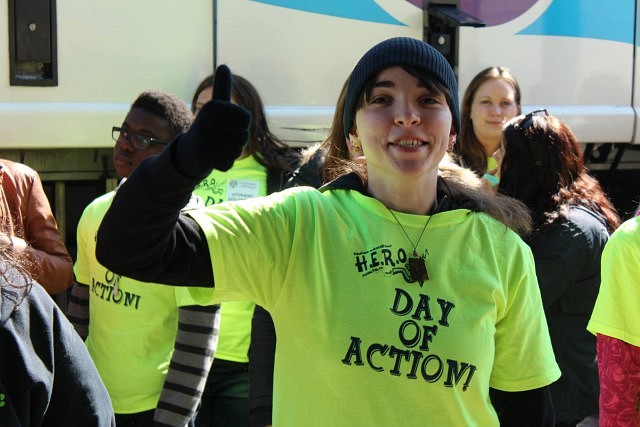 It's not acceptable that many people in the Windsor area are faced with not knowing where or how they are going to eat each day. With food banks not being able to keep up with the demand, it's time that we reached out and gave our neighbours a helping hand.
On Saturday, March 28 2015 student volunteers from the Residence Services Department at the University of Windsor will be hosting DAY OF ACTION as part of our H.E.R.O. (Higher Education
Reaching Out) Project in the South Windsor Area. Eager volunteers will be visiting your community asking for donations of non-perishable goods to help increase diminishing food bank supplies.
Last year's event was SO successful, that we can only hope to match the 7 TONNES of food collected from the community.
Volunteers will be canvassing your neighbourhood between 11:30am and 2:30pm on March 28th 2015
Students will be identified with DAY OF ACTION brightly coloured t-shirts as well as University of Windsor student volunteer name tags.
If you are willing to donate to this worthy cause but will not be home or wish to not be disturbed, we are asking that you place items next to your front door with this flyer attached so that we recognize them as donations for this project.
Or if we do not reach your area and want so support the food bank please visit us at 3200 Woodland Ave, Paulin Memorial Presbyterian Church; which is our head quarters for the Day of Action.
We thank you in advance for your support and participation with this opportunity to give back.
"It is the greatest of all mistakes to do nothing because you can only do a little. Do what you can." -Sydney Smith
Location
South Windsor
Woodland Ave and Norfolk St
Windsor, Ontario