Date
Saturday October 31st, 2015
Time
9:00pm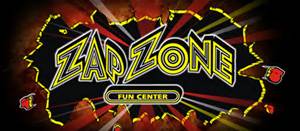 Join us this Halloween night from 9:00 pm until 1:00 am for a Laser Tag lock in at our Ambassador Drive location! Tickets are only $25 plus HST. Wear a costume and receive a discount! Pizza and pop is included in the price!
What is a Lock In?
Never been to a Lock In before? Hey, that's ok! Lock In Laser Tag events allow you to get the most bang for your buck! Play as many games of Laser Tag as you want from 9:00 pm until 1:00. It's the perfect event to bring out your competitive side!
What is Laser Tag?
Your objective is to deactivate the opposing players and their bases with use of your phaser, as a sophisticated computer program tallies your individual and team scores.Each player is provided with a phaser and computerized vest after being thoroughly briefed on the rules and strategies of the game.At the end of the game, you are led out of the arena to analyze your personal score sheets and plan for the next adventure in the MULTI-LEVEL laser tag!
Location
Zap Zone Ambassador
1930 Ambassador Drive
Windsor, Ontario