Date
Saturday August 9th, 2014
Time
1:00pm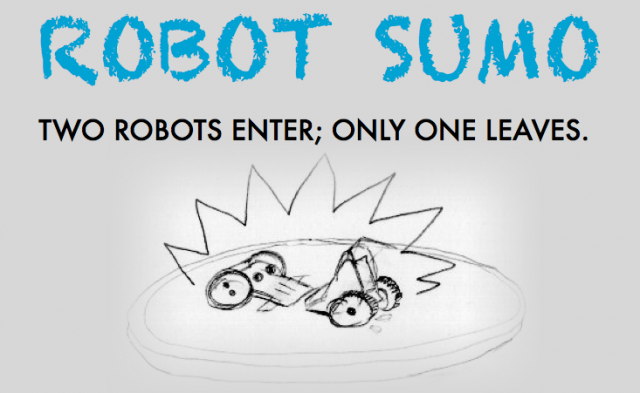 Can your team build the best robot? Join Hackforge to build a champion sumo robot, using real-world techniques. Experiment with mechanics, sensors, and artificial intelligence.
This event is for kids and teens aged 10 to 18. Catch this free event on Saturday, August 9th at the Bridgeview Library (1295 Campbell Ave).
The events start at 1PM and goes until 4PM. To register, please email [email protected]
Hackforge's summer events for kids and teens are part of the Windsor Public Library's Eureka programming.
Location
Bridgeview Library
1295 Campbell Avenue
Windsor, Ontario