Date
Thursday November 12th, 2015
Time
7:00pm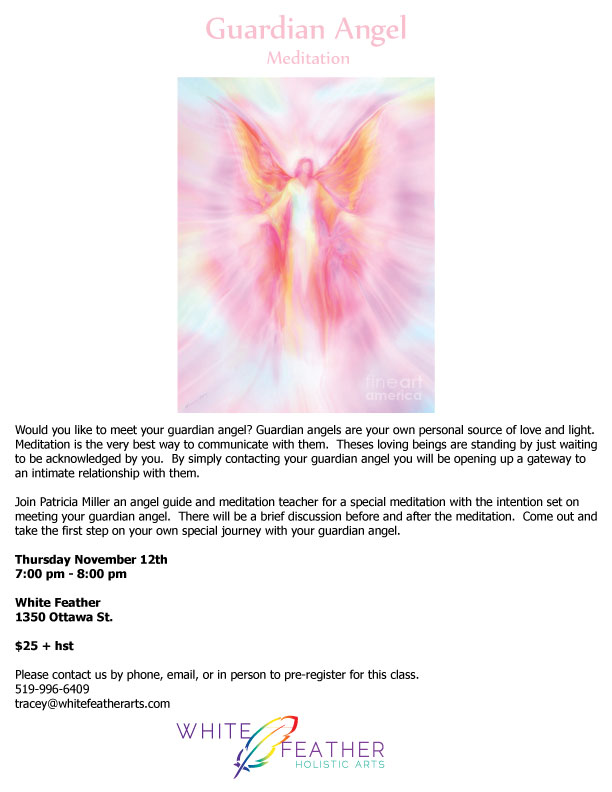 Would you like to meet your guardian angel? Guardian angels are your own personal source of love and light. Meditation is the very best way to communicate with them. Theses loving beings are standing by just waiting to be acknowledged by you. By simply contacting your guardian angel you will be opening up a gateway to an intimate relationship with them.
Join Patricia Miller an angel guide and meditation teacher for a special meditation with the intention set on meeting your guardian angel. There will be a brief discussion before and after the meditation. Come out and take the first step on your own special journey with your guardian angel.
Thursday November 12th
7:00 pm – 8:00 pm
White Feather
1350 Ottawa St.
$25 + hst
Please contact us by phone, email, or in person to pre-register for this class.
519-996-6409
[email protected]
Location
White Feather Holistic Arts
1350 Ottawa Street
Windsor, Ontario