Date
Friday January 31st, 2014
Time
See Description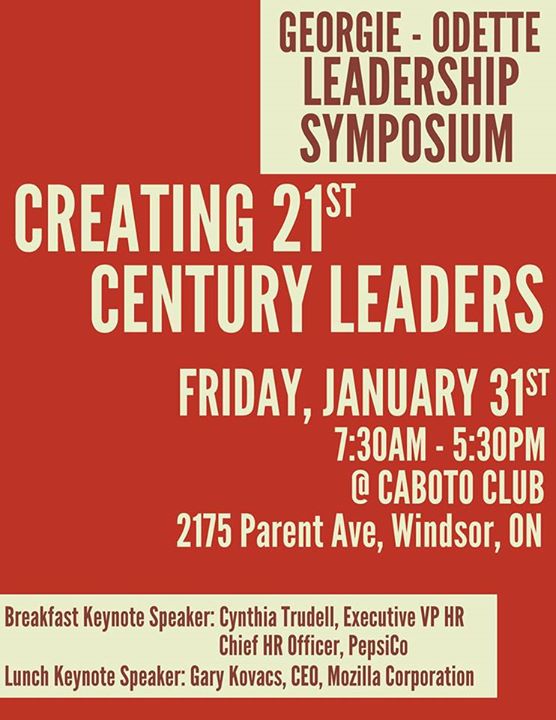 EARLY BIRD SPECIAL:
Professionals – $113
Professors – $57
Students – $40
Volunteers – $23
You can get your tickets at www.ols2014.ca !
—
This year's Georgie – Odette Leadership Symposium we are having leaders from industries like Computer Science, Engineering, Medical Science, Politics, Athletics, and Business speaking at the symposium.
The Georgie – Odette Leadership Symposium is a high-profile business conference coming up on Friday, January 31st, 2014. Leaders from all over North America are coming to speak about leadership both in small approximately 50-person sessions and as a panel discussion in a room of approximately 400.
This is a great opportunity for networking and learning about successful leaders and their tips and tricks to leadership. 14 leaders will be coming to speak, including the VP HR of PepsiCo and the former CEO of Mozilla.
Twitter: @GOLS
Official Hashtag: #GOLS2014
Location
Caboto Club
2175 Parent Avenue
Windsor, Ontario