Date
Wednesday January 13th, 2016
Time
9:00pm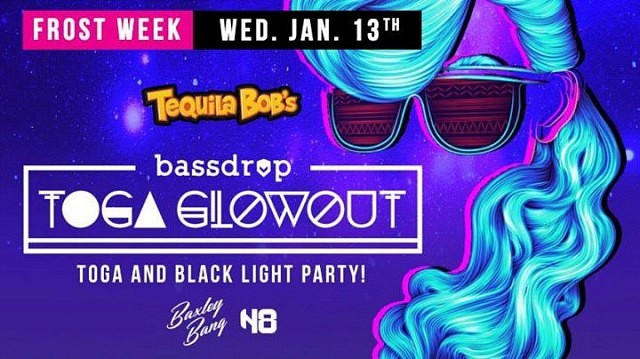 Bassdrop Clothing Presents: Frost Week – Toga Glowout!
Welcoming back the students and for the first time ever experience a toga glow out party!
Painters will be on hand at Cantina to get you painted for that extra glow effect!
Get the Bassdrop package and get a round trip bus ride from the university, 1x entry, 1x Bassdrop bag & 1x drink for $25!
Music by:
Baxley Bang (Featured by Tommy Trash, Anna Lunoe and many more!)
N8 (Opened for Sebastien Leger, Friendzone, played at CHMF and more!)
Location
Tequila Bob's
63 Pitt Street East
Windsor, Ontario