Date
Thursday June 12th, 2014
Time
10:00am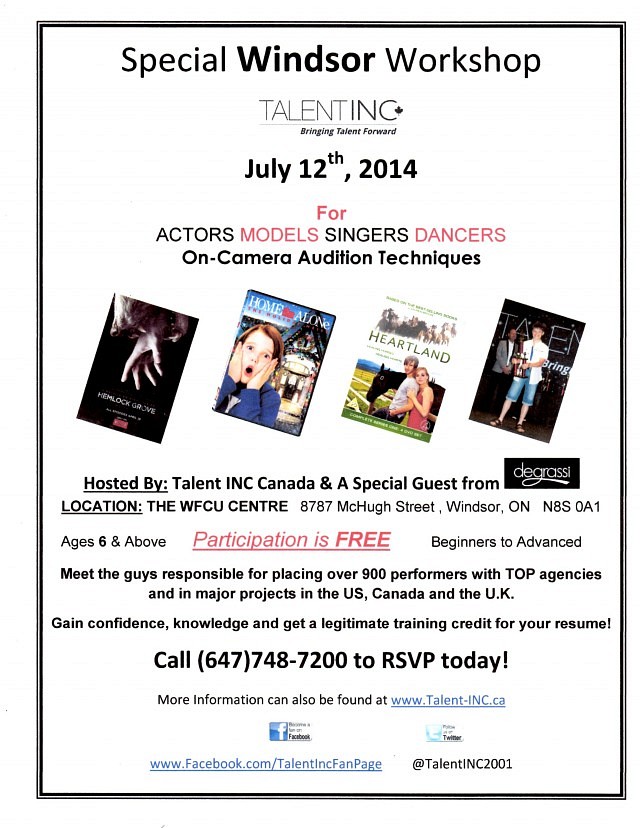 This is a free workshop sponsored by Talent INC Canada to help educate actors and families of all ages about the realities of working in the Canadian TV and Film Industry.
We will be covering on camera technique for commercial auditions as well as how to avoid talent scams, and we will be outlining several resources for actors.
Join master coach John Stevens and even meet a celebrity guest client from the cast of Degrassi during this 2 hour acting workshop.
Those who attend will receive a legitimate training credit for their resume.
Call 647-748-7200 to save your seat.
Location
WFCU Centre
8787 McHugh Street
Windsor, Ontario