Date
Friday July 25th, 2014
Time
7:00pm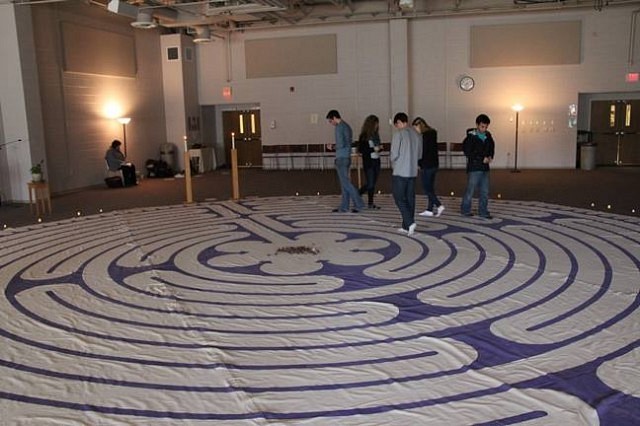 Sacred Heart Church is offering everyone a chance for a beautiful Prayer experience.
This experience is great for all ages, High School aged and up. The purpose is to strengthen our personal prayer lives and guide participants towards a personal encounter with God. This is a Christ-centered labyrinth experience. Each participant will be given an ipod to take with them upon entrance. This ipod will be full of reflections, songs, and instructions to guide you along this journey. This is also a Multi-media event!
The Prayer Path will be held in the Parish Community Center on:
* Friday, July 25th from 7pm until 11pm, and again on
* Saturday, July 26th from 9am until 11pm.
It takes about an hour to go through the whole labyrinth, and we let someone in every 5 minutes.
If interested, please contact Danielle at the church office to reserve your time. 519-734-7512, extension 28. See you there!
ITS FREE AND OPEN TO ALL.
"Thy word is a lamp to my feet, and a light to my path." Psalm 119: 105
Location
Sacred Heart Church
219 Sacred Heart Drive
LaSalle, Ontario