Date
Saturday January 21st, 2017
Time
2:00pm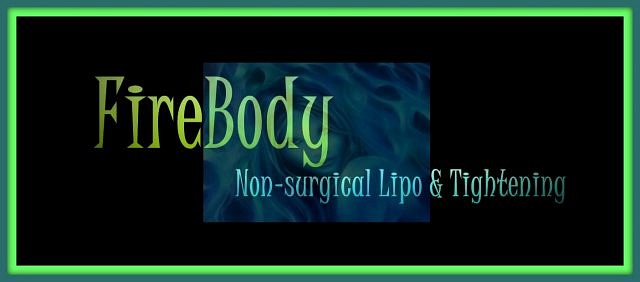 FREE TREATMENT for 9 lucky attendees!
Volunteers needed to receive a FREE TREATMENT from FireBody Non-Surgical Lipo & Tightening. Value is over $200!!!
Here's how to participate:
1) Purchase your ticket for our 1st Annual Real Results Celebration on Saturday, January 21st. Click on the link below.
2) Once you get to the event, add your name to the list of willing participants (some restrictions apply)
3) We need 9 participants – if we only get 9, you're guaranteed a spot. If we receive more than 9 volunteers we will hold a raffle until all 9 spots are filled.
On top of the Live Treatments, we will be holding a raffle for 1 lucky person to receive an entire package FREE! The raffle is free to enter but some restrictions do apply.
The event will also be a great opportunity to meet our fantastic staff, ask questions and have mini-consults – FREE.
Receive special discounts and also be eligible to participate in the Best Result of 2017 challenge.
Beverages and snacks will be provided – along with a fun and information packed afternoon!
Don't miss the chance to start 2017 off right.
For more information or to get tickets visit:
Location
Holiday Inn
Windsor, Ontario