Date
Friday August 5th, 2016
Time
7:00pm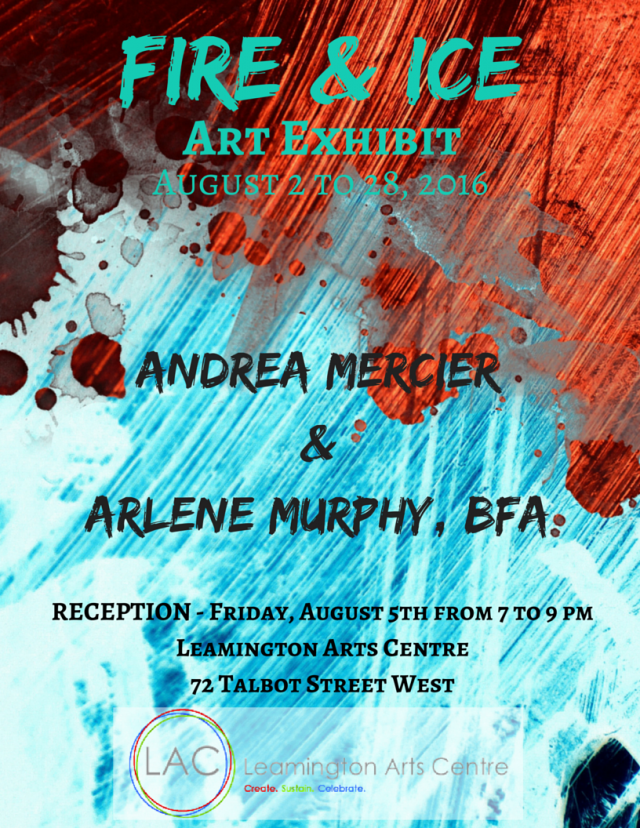 Local artists Arlene Murphy and Andrea Mercier are exhibiting their "Fire & Ice" show at the Leamington Arts Centre from August 2 to 28th with an opening reception on Friday, August 5th from 7-9 pm.
This show features their centrepiece — a 32" x 40″ piece that the artists collaborated on together in both acrylic and oil paints.
The reception features beer from local brewery Frank's Brewing and wines from local winery Pelee Island Winery; light snacks and is open to the general public.
Additional information is available at the website: https://www.facebook.com/events/1755006258055838/
Location
Leamington Arts Centre
72 Talbot Street West
Leamington, Ontario