Date
Thursday October 29th, 2015
Time
11:30am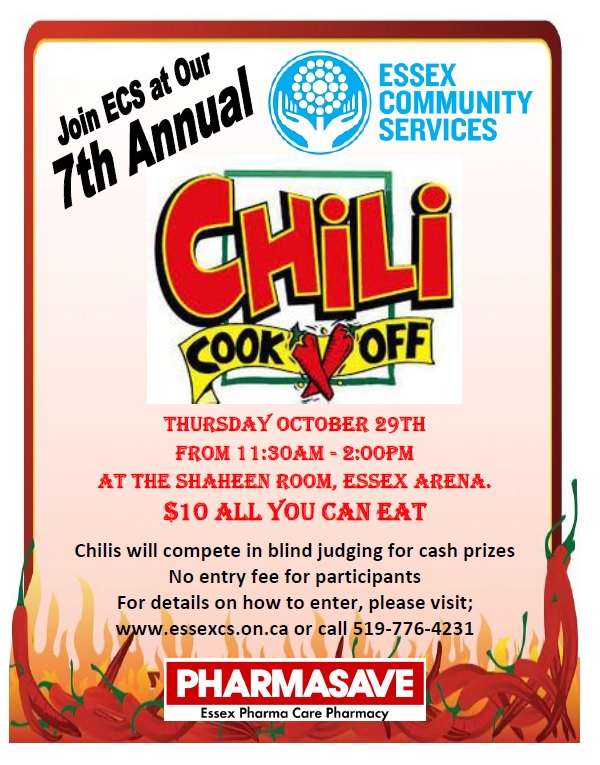 Join Essex Community Services at our 7th Annual Chili Cook Off!
On Thursday October 29th from 11:30am to 2pm in the Shaheen room in the Essex Arena for all you can eat chili for $10!
Chilis will be competing in blind judging for cash prizes.
There is no entry fee for participants.
For details on how to enter please call 519-776-4231 or follow the link where you can download our registration form.
Location
Essex Centre Sports Complex
60 Fairview Avenue West
Essex, Ontario