Date
Sunday November 3rd, 2013
Time
4:00pm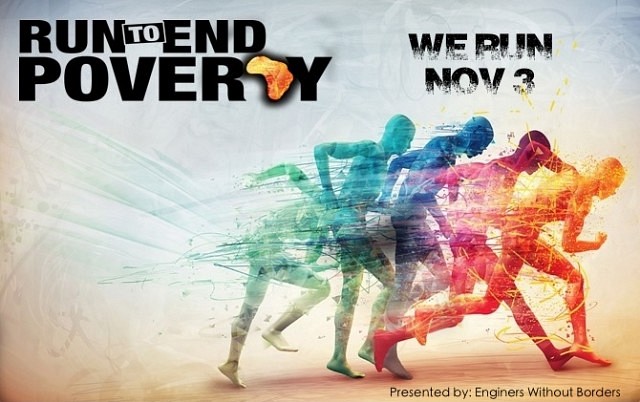 Engineers Without Borders is hosting Windsor's Run to End Poverty this year. The run day is set for November 3. Sign up today to take part in this amazing event that not only raises money, but also raises awareness.
The run will start at Dieppe Gardens and will go through the Odette Sculpture Park, all the way to the Ambassador Bridge, where runners will turn around and head back to the starting point. The trail is 5k and the course is absolutely beautiful! (Check out the pictures some of our committee members took yesterday while scouting the trail in our pictures section).
We encourage you to get a team together to fundraise and train.
Please share this event with all of your friends and family.
Location
Dieppe Gardens
Riverside Drive West
Windsor, Ontario