Date
Tuesday March 3rd, 2015
Time
7:00pm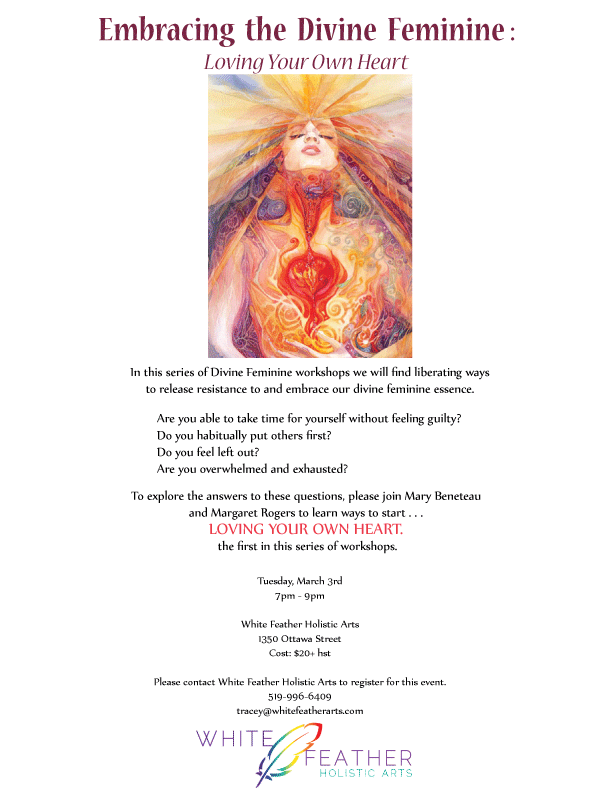 In this series of Divine Feminine workshops we will find liberating ways to release resistance to and embrace our divine feminine essence.
Are you able to take time for yourself without feeling guilty?
Do you habitually put others first?
Do you feel left out?
Are you overwhelmed and exhausted?
To explore the answers to these questions, please join Mary Beneteau and Margaret Rogers to learn ways to start . . . LOVING YOUR OWN HEART, the first in this series of workshops.
Tuesday, March 3rd
7pm – 9pm
White Feather Holistic Arts
1350 Ottawa Street
Cost: $20+ hst
Please contact White Feather Holistic Arts to register for this event.
519-996-6409
[email protected]
Location
White Feather Holistic Arts
1350 Ottawa Street
Windsor, Ontario