Date
Saturday April 22nd, 2017
Time
1:00pm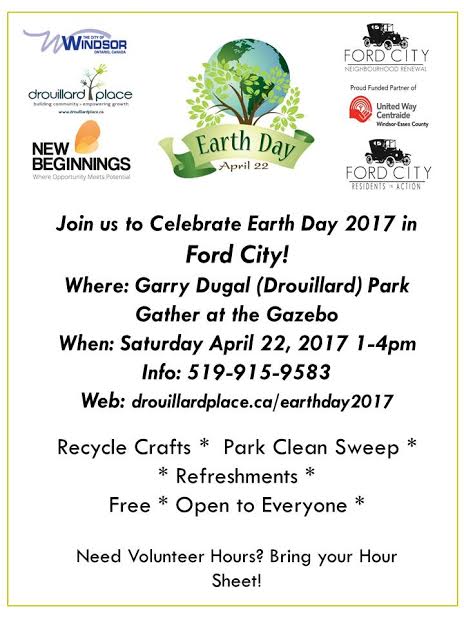 Join us to Celebrate Earth Day 2017 in Ford City!
Where: Garry Dugal (Drouillard) Park, Gather at the Gazebo
When: Saturday April 22, 2017 1-4pm
Info: 519-915-9583
Activities: Recycle Crafts, Park Clean Sweep and Refreshments
This event is Free and Open to Everyone!
Need Volunteer Hours? Bring your Hour Sheet!
Location
Garry Dugal (Drouillard) Park
1247 Drouillard Road
Windsor, Ontario