Date
Thursday January 30th, 2014
Time
7:30pm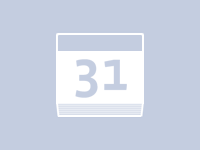 Miss Daisy Rolls into Windsor
Windsor Light Music Theatre Players is pleased to be returning to the Capitol Theatre with its presentation of the modern comedy classic Driving Miss Daisy. Winner of the Pulitzer Prize and Best Picture Academy Award, Alfred Uhry's play has been performed the world over with renowned actors.
This production by Windsor Light Players stars Norma Coleman as Daisy and Jim Walls as her driver Hoke. It also stars Peter Hrastovec as Daisy's son Boolie.
Driving Miss Daisy is a moving story of friendship told with humour, warmth and beauty. This family comedy is set in Atlanta, Ga. from 1948 to 1973. Daisy Werthan, an independent, aging widow – disagreeable, and set in her ways – reluctantly surrenders the driver's seat to Hoke Coleburn, a proud, soft-spoken black man. At first, Daisy's stubbornness and cultural prejudices cause much friction, but over the course of 25 years, Hoke becomes not only her chauffeur, but against all odds, her best friend.
Mario Carnevale will direct the play.
The play will be adjudicated for entry into the 2014 Western Ontario Drama League Festival.
Driving Miss Daisy will run January 30, 31, February 1 at 7:30 pm, with a matinee on February at 2 pm.
Tickets are $20. To purchase tickets, please contact the Windsor Light box office at 519-974-6593.
For more information, please visit www.windsorlight.com or call 519-974-6593. If you would like to purchase a program ad or would like to sponsor the show, please contact Mario Carnevale @ 519-969-8855
CAST AND CREW
Daisy Werthan – Norma Coleman
Hoke Coleburn – Jim Walls
Boolie Werthan – Peter Hrastovec
Production Director – Angela Amlin
Director – Mario Carnevale
Board Liaison – Ellen Starkiss
Assistant Director – Ian Loft
Stage Manager – Sarah Fitzgerald
Production Design/Non-Technical – Tracy Kloske
Sound Designer – Clinton Hammond
Sound Operator – Jason Denham
Lighting Designer – Sam Denomme
Lighting Operator – Kristin Siapas
Location
The Capitol Theatre and Arts Centre
121 University Avenue West
Windsor, Ontario