Date
Monday May 11th, 2015
Time
6:30pm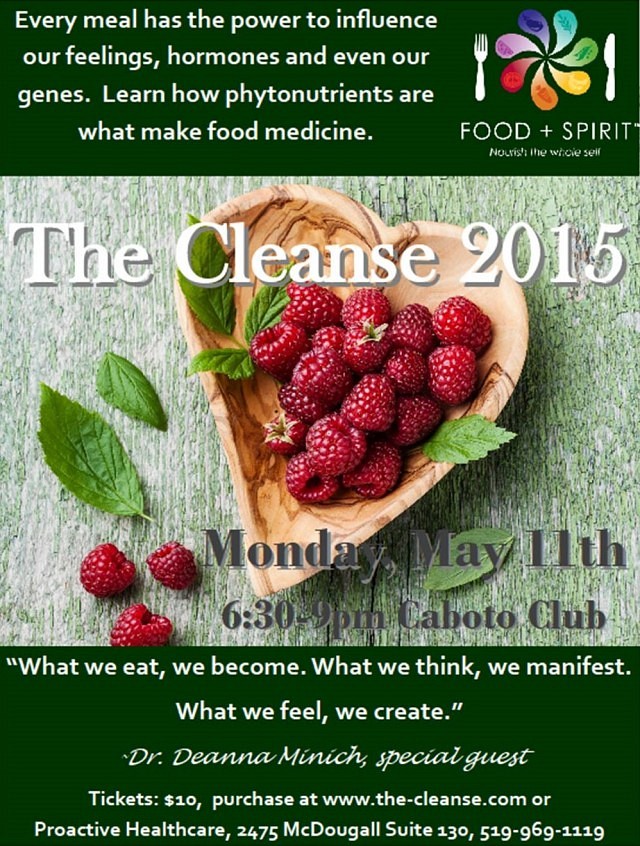 Join Dr. Natasha Zajmalowski and keynote speaker Dr. Deanna Minich at the 8th Annual Cleanse!
"What we eat, we become. What we think, we manifest. What we feel, we create." -Dr. Deanna Minich
Every meal has the power to influence our feelings, hormones and even our genes. Learn how phytonutrients are what make food medicine.
For more information and to purchase tickets, visit the-cleanse.com
Location
Caboto Club
2175 Parent Avenue
Windsor, Ontario