Date
Friday November 18th, 2016
Time
6:00pm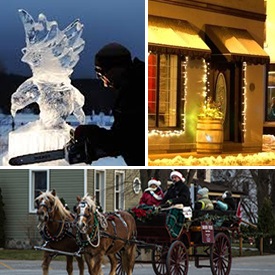 A Night promoting local commerce, our beautifully historical town and the holiday season.
"12 days of Christmas" Scavenger Hunt with Grand Prize worth $1000.
Horse and Carriage Rides, Ice Sculpture artists, Carroling and Actor Vignettes.
Outdoor Holiday Market and Specials in Resturants and local Businesses.
Hands on Heritage events at the Park House Museum and the Provincial Marine Commisariat Building.
Location
Downtown Amherstburg
Dalhousie
Amherstburg, Ontario