Date
Friday July 18th, 2014
Time
7:00pm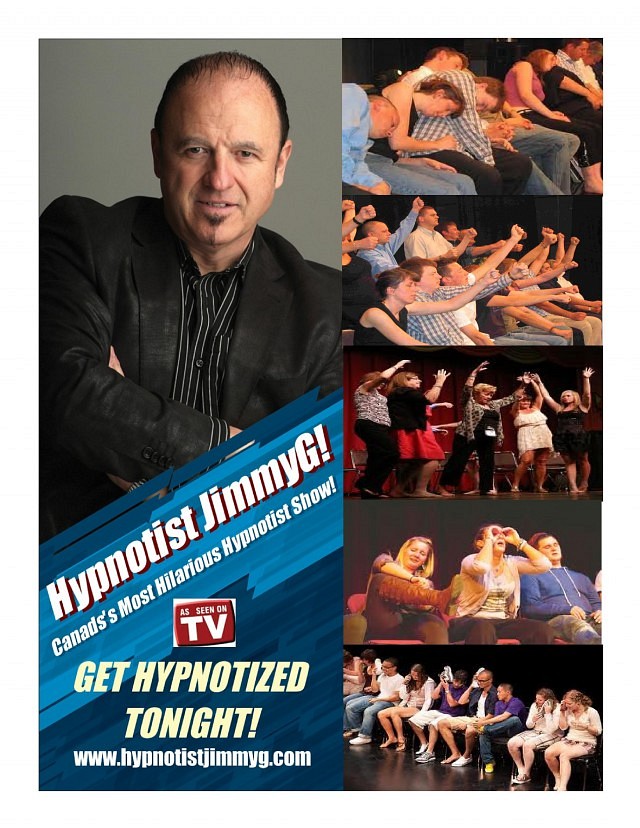 North America's Most Hilarious Hypnotist, JimmyG will have you laughing up and down the Detroit river – FRIDAY JULY 18TH aboard the Macasa River Boat.
Watch your friends and audience members become the STARS of the Show! and do the most amazing & hilariously funny things under Hypnotist JimmyG's hypnotic spell.
LAST YEAR's SHOW WAS HYSTERICAL!
See the show OR BE the show!!
3 hour river cruise. Cash bar.
Special guest comedians.
Tickets On Sale Now
$30 pp (includes cruise & show)
Ticket Booth
1 Riverfront Festival Plaza
Windsor, Ontario, N9A 2S4
Phone: (519) 258-0911
Head Office
3001-150 Park St. W.
Windsor, Ontario, N9A 7A2
Phone: (519) 258-0911
Location
Windsor River Cruise
101 Riverfront Plaza
Windsor, Ontario