Date
Sunday May 18th, 2014
Time
3:00pm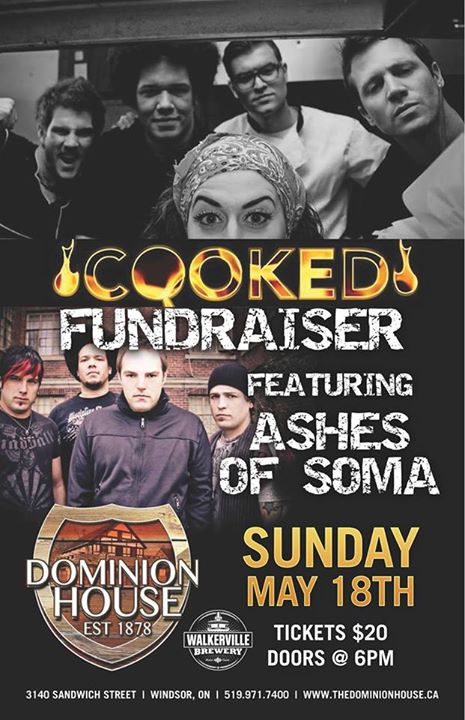 Support and celebrate LOCAL!
The Pilot for "Cooked" – A TV/web-based series revolving around a rowdy group of friends who work in a restaurant, struggling with life inside and outside the workplace.
Is being filmed here, in WINDSOR. It Features all LOCAL actors, LOCAL musicians in the soundtrack and various LOCAL locations.
Support and celebrate LOCAL! The pilot for "Cooked" won't be release until fall 2014, but they could use a helpful hand from the Windsor community.
Joining us on stage to close out the night is a very special Acoustic performance by Ashes of Soma! Looking for more performers who would like to donate their time for this LOCAL project!
50/50 draws, silent auctions and more- doors at 4PM
Location
Dominion House Tavern (The DH)
3140 Sandwich Street
Windsor, Ontario