Date
Wednesday June 18th, 2014
Time
5:00pm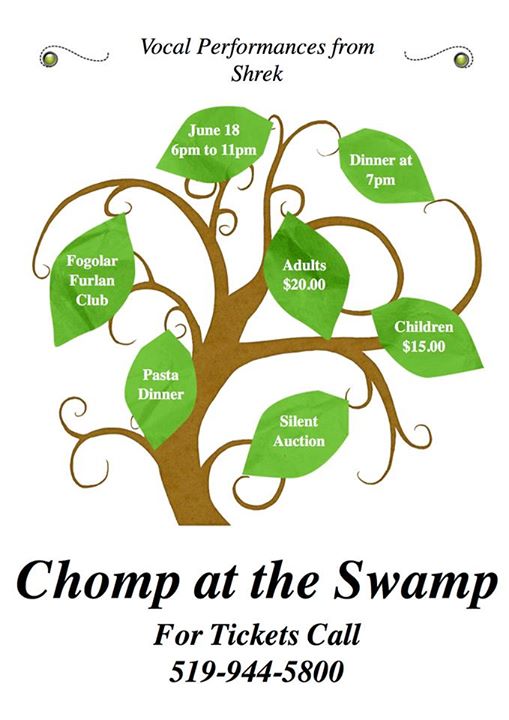 Please join us at Chomp at the Swamp, a pasta dinner fundraiser for Theatre Ensemble's Shrek The Musical!
Dinner is at 7:00 pm with featured vocal performances from the show. There will also be a silent auction.
For tickets, please call 519-944-5800
All tickets must be purchased in advance !
We are not selling at the door !
Adults (13 and up) $20.00
Children (4-12) $15.00
Children 3 and under are free.
Location
Fogolar Furlan Club
1800 North Service Road
Windsor, Ontario