Date
Friday November 28th, 2014
Time
7:30pm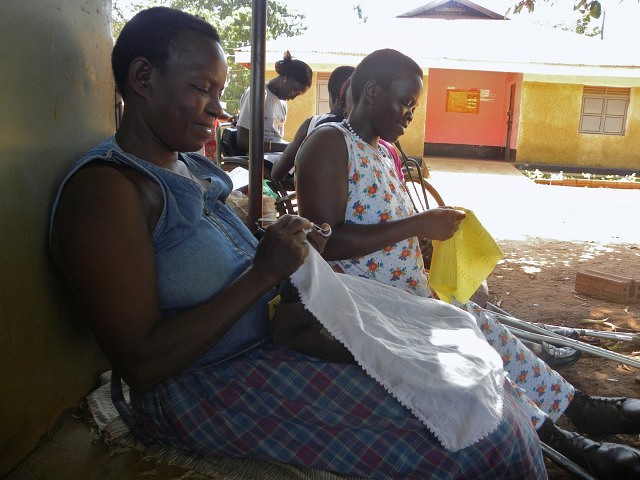 We are pleased to announce the grand unveiling of an international diversity quilt, assembled by local Windsorites, on November 28th at 7:30pm taking place at the Walkerville Artists' Co-op, on 1974 Wyandotte St E, Windsor.
This community art project, which has been two years in the making, is about storytelling, advocacy and recognizing human dignity and strength from people who face extreme marginalization and infringements on the most basic of human rights. The quilt tells the story of people with disabilities in northern Uganda from their own voice through their artistic talents. Every quilt block is made by a person from Uganda with a disability and tells their powerful story that they wish to share and wish to be heard. Unfortunately people with disabilities in Uganda face extreme discrimination and poverty, rarely are their voices heard. The quilt is a way to give a voice to those who are voiceless by unjust circumstance. All the quilt blocks were assembled and put together by local Windsor artists (some whom in fact have disabilities themselves).
"People need to be trust in their minds that disability is not inability, they can do things that those who are able can do" – Ojara Denish Opoka
There are no formal organizational ties with this quilt. It stems from a grassroots level desire from people with disabilities in Uganda to be heard, a promise and local activists/artists looking to keep this promise. We are simply looking for a way to get these personal and powerful stories heard.
Location
Walkerville Artists' Co-op
1974 Wyandotte Street East
Windsor, Ontario