Date
Tuesday March 28th, 2017
Time
7:00pm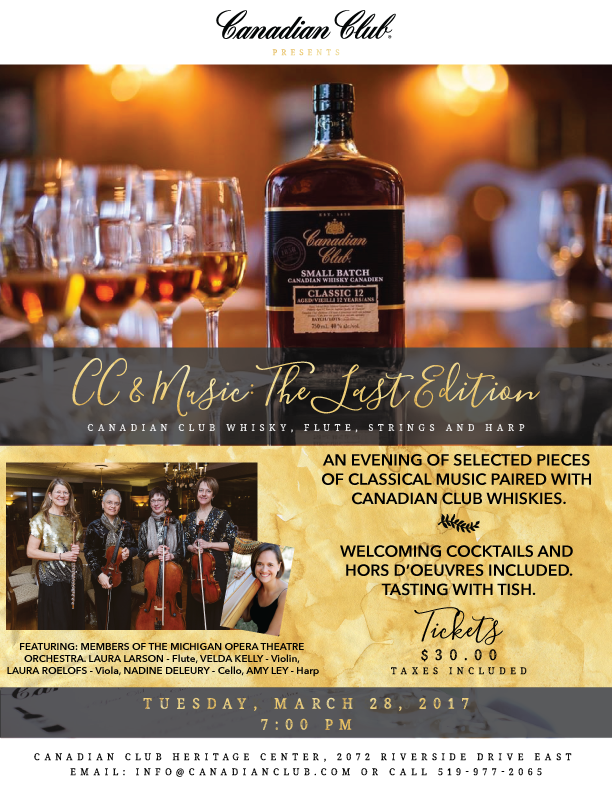 CC and Music: The Last Edition
Canadian Club Whisky, Strings, Flute and Harp
The final performance of the Canadian Club Whisky and Music series as produced by Nadine Deleury and Karen Smallwood. Join us for an intimate evening of drinks, food, and music. Admission includes Canadian Club Whisky specialty cocktails and hors d'oeuvres by Mimmo of Koolini Italian Eatery. "Tastings with Tish" Canadian Club Whisky tastings will accompany musical selections. Live performances by members of the Michigan Opera Theatre Orchestra. Musicians: Laura Larson, Velda Kelly, Laura Roelofs, Amy Ley and Nadine Deleury. A special surprise grand finale performance is included.
$30 including tax.Email [email protected] or visit Eventbrite to purchase tickets. Advance purchase only.
Tickets are very limited.
Location
Canadian Club Brand Centert
2072 Riverside Drive East
Windsor, Ontario