Date
Saturday September 20th, 2014
Time
7:30pm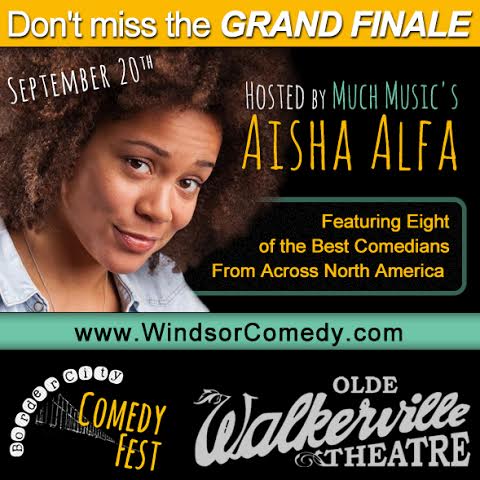 The Border City Comedy Fest consisted of 17 shows over the summer where comedians from across North America competed for their chance to perform at the finale on September 20th at Walkerville Theatre. 8 incredible, touring, renowned comedians have been selected by industry judges and battle it out at the finale for their share of $5000.
Proceeds from the Border City Comedy Fest will benefit the Fools for Health Clown-Doctor Program; an award winning, independent charitable organization dedicated to using the arts to promote health and well-being in hospitals, long term care facilities, and seniors' residences.
The Clown Doctor program uses therapeutic methods such as music, humour, improvisational play, and reminiscence to increase the quality of life amongst patients. "Everyone at Fools for Health is extremely excited with this partnership with the Border City Comedy Fest. What Josh Haddon is crafting is an amazing initiative to promote Windsor and the comedy community. We are honoured he has selected us to be the featured charity," said Jason Tang, Treasurer for Fools for Health. "Laughter is the best medicine and we want to show Windsor and the Essex County community the importance of our program," he added.
The Border City Comedy Fest finale tickets are available through Walkerville Theatre.
More information can be found at
www.Windsor Comedy.com or by calling the info line at 226-346-0646.
Location
Olde Walkerville Theatre
1564 Wyandotte St E
Windsor, Ontario