Date
Saturday May 10th, 2014
Time
6:00pm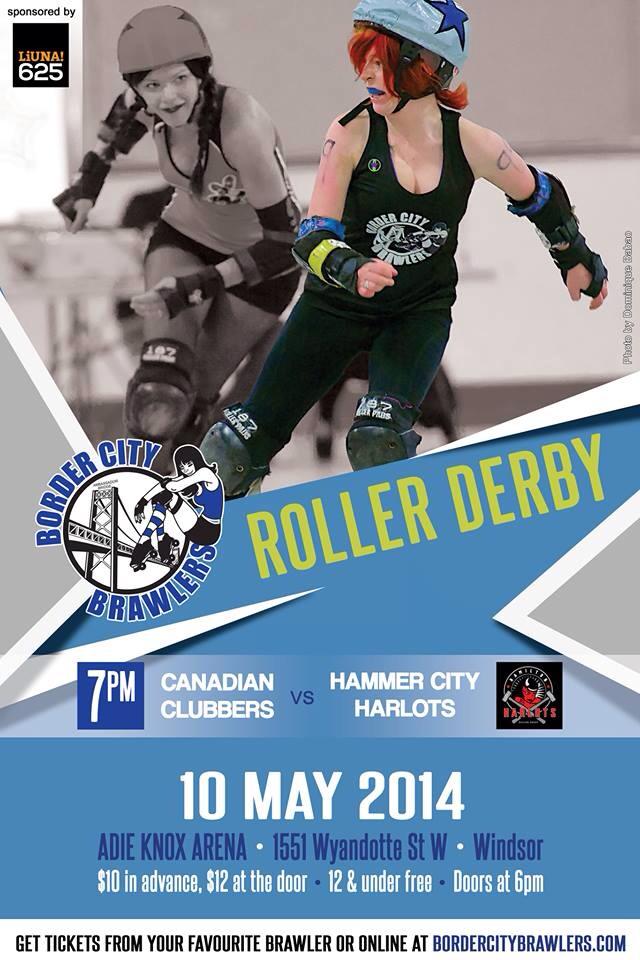 It is B Team vs. B Team as The Canadian Clubbers take on the Hammer City Harlots in a full contact roller derby bout.
All of your favorite Clubbers will be ready to take on the women from Hamilton. Make sure to bring your signs and wear your black and blue!
Doors are at 6 Bout is at 7pm at Adie Knox Arena
Tickets are $10 in advance or $12 at the door. Children under 12 get in for free with an adult.
Join us at the after party at the Dominion House after the bout.
Visit www.bordercitybrawlers.com for advance tickets and more info.
Location
Adie Knox Herman Arena
1551 Wyandotte Street West
Windsor, Ontario