Date
Friday September 30th, 2016
Time
6:00pm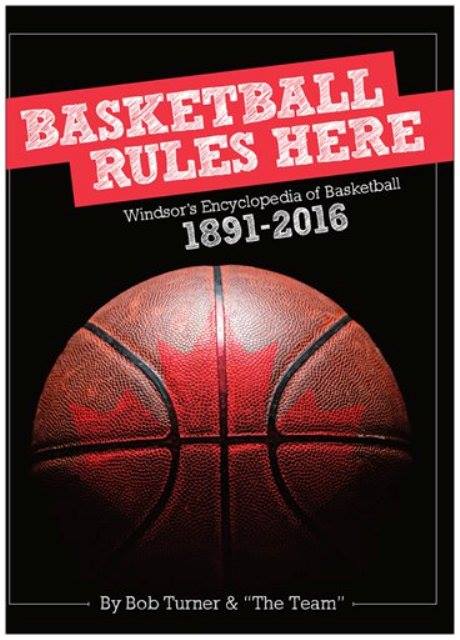 The book, Basketball Rules Here: A History of the Game in Windsor and Beyond (1891-2016) tells the history of the game with a focus on the City of Windsor and Essex County and our community's contributions to basketball. The book concentrates on the development of the game, throughout the world; and zooms-in on Windsor in the last 50 years. The book includes chapters written by Windsor players, coaches and officials.
The lead author and administrator is Robert Turner B.A. M.A. Turner is a retired educator; and secondary school principal who has been involved in basketball locally, nationally and internationally, as a coach, player and administrator for more than 50 years.
Windsorrites and hopefully others will read about their schools, their clubs, their coaches, their teammates, and most significantly in most cases themselves.
All profits earned through the sale of the book will be donated to The Hospice of Windsor and Essex County Inc as well as the Wayne Curtin Excellence in Coaching Scholarship.
On Friday, September 30th the evening will include;
The Awards
THE BEST 50 PLAYERS IN THE LAST 50 YEARS
The Introduction
OUR ALL-TIME, ALL-CITY TEAM
(1st & 2nd Teams) and our M.V.P. …all since 1960
The Recognition
SPECIAL COACHES AND OFFICIALS HONOURED
The PARTY
CASH BAR/SNACKS/PHOTOS AND LOTS OF BASKETBALL LIES…..
"The older we get, the better we were"
Free Admission….Guests are encouraged to buy a book!
Location
Giovanni Caboto Club
2175 Parent Avenue
Windsor, Ontario