Date
Thursday November 13th, 2014
Time
6:00pm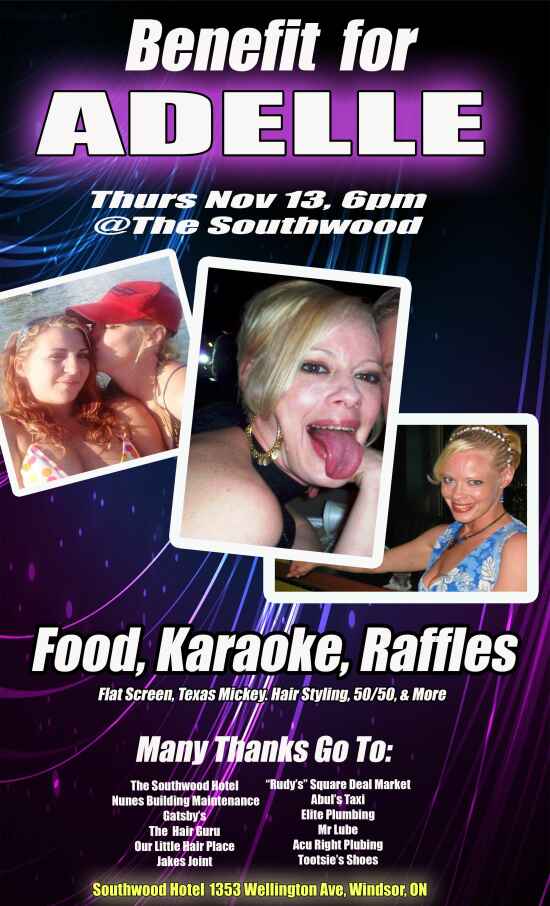 Adelle is a Windsor resident, fashion model, bartender, wife and mother. She was bitten in the face by a pit bull in September and was off work for more than a month.
Some friends have arranged a benefit to raise funds to help with non-covered medical expenses and loss of wages.
My understanding is that there will be draws for prizes (see poster for details).
Location
Southwood Hotel
1353 Wellington Avenue
Windsor, Ontario