Date
Friday January 13th, 2017
Time
9:30am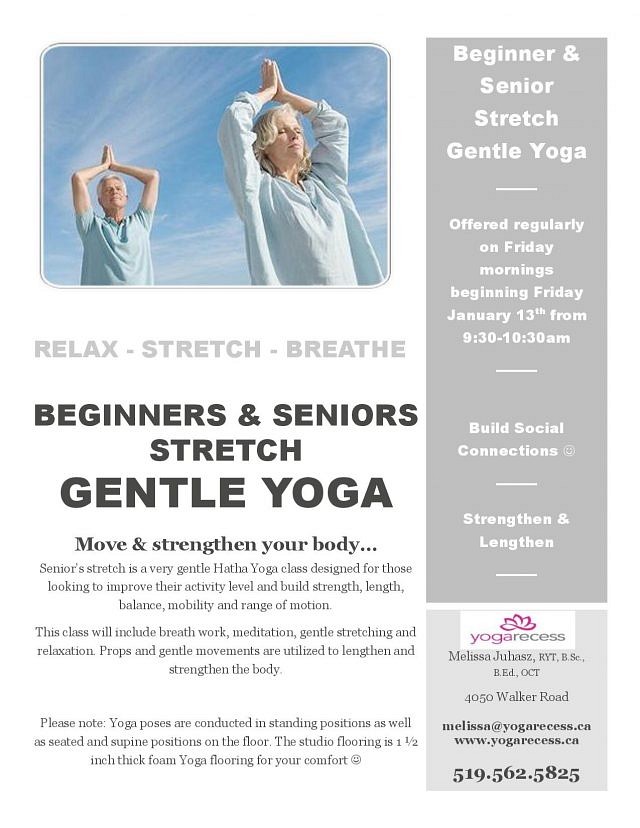 Are you new to Yoga or looking to ease back into your practice? Check out…
BEGINNER & SENIOR GENTLE YOGA
Move & strengthen your body…A gentle Hatha Yoga class designed for those looking to improve their activity level and build strength, length, balance, mobility and range of motion. This class will include breathing techniques, meditation, gentle stretching and relaxation. Props and gentle movements are utilized to lengthen and strengthen the body.
Location
Yoga Recess
4050 Walker Road
Windsor, Ontario