Date
Tuesday March 24th, 2015
Time
7:00pm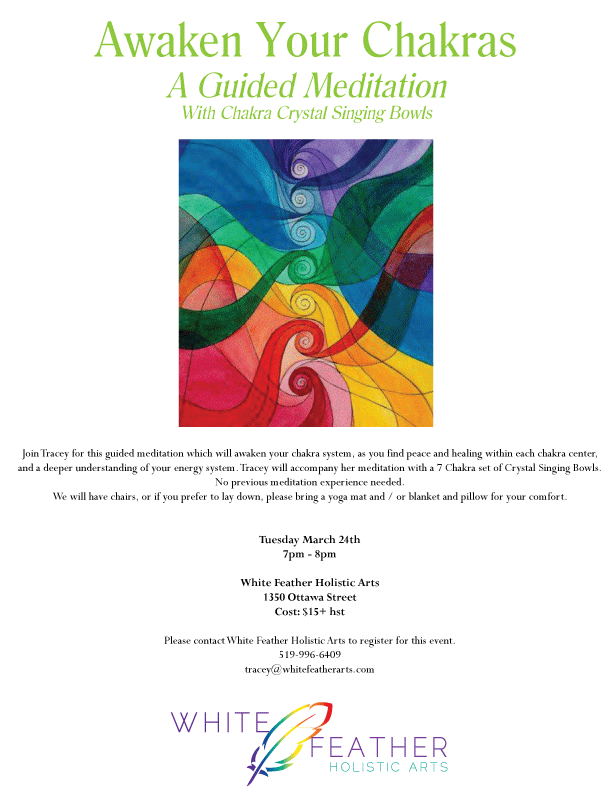 Tuesday March 24th, 7pm – 8pm
Join Tracey for this guided meditation which will awaken your chakra system, as you find peace and healing within each chakra center, and a deeper understanding of your energy system. The meditation will be accompanied by Tracey's 7 Chakra set of Crystal Singing bowls.
No previous meditation experience needed.
We will have chairs, or if you prefer to lay down, please bring a yoga mat and / or blanket and pillow for your comfort.
Cost: $15 + hst
Location: White Feather Holistic Arts, 1350 Ottawa Street, Windsor
Please contact Tracey via email, phone or in person to register.
519-996-6409
[email protected]
Location
White Feather Holistic Arts
1350 Ottawa Street
Windsor, Ontario