Date
Saturday May 3rd, 2014
Time
12:00pm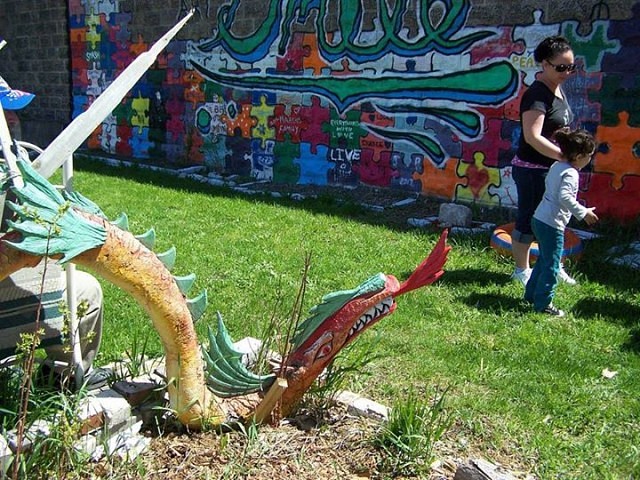 Art All Around (Triple A) FREE EVENT for youth
Saturday May 3 @ Ford City Community Garden 1-3pm (Rain Date May4)
Youth will leave their mark on their community!
Join us for painting and free-cycling; add your touch to the community mural and create a porch-top garden from throw away containers.
Go on the Jane's Walk using sidewalk chalk to leave your mark on the sidewalks and buildings of the neighbourhood, disposable cameras will be used by participants to document the experience.
Location
Ford City Community Garden
971 Drouillard Road
Windsor, Ontario