Date
Friday March 7th, 2014
Time
6:00pm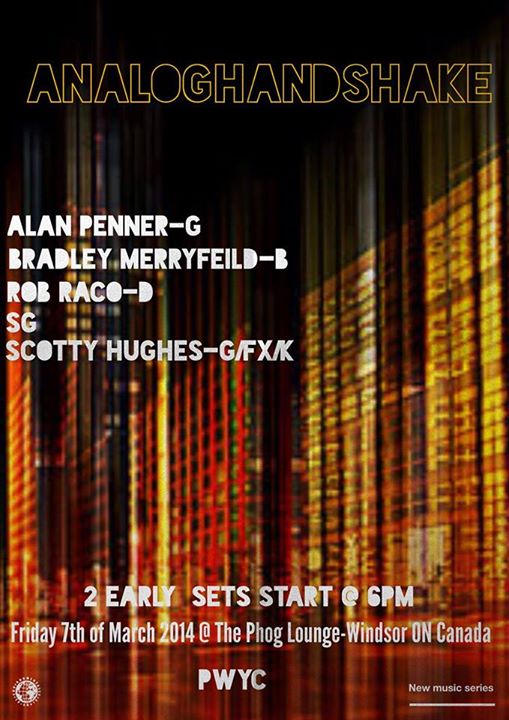 The gang is at it again with new sounds and soundtrack improv vibes. Come join us for this early show!! 2 sets starting at 6pm. The show ends at 8pm.
AnalogHandShake is a collective of the finest musicians in the land.
Alan Penner – guitars
Bradley Merryfield – bass guitars
Rob Raco – drums
and special guest
Scotty Hughes – guitars/fx/keyboards
We look forward to playing our best for ya'll!
Location
Phog Lounge
157 University Avenue West
Windsor, Ontario