Date
Saturday June 6th, 2015
Time
6:00pm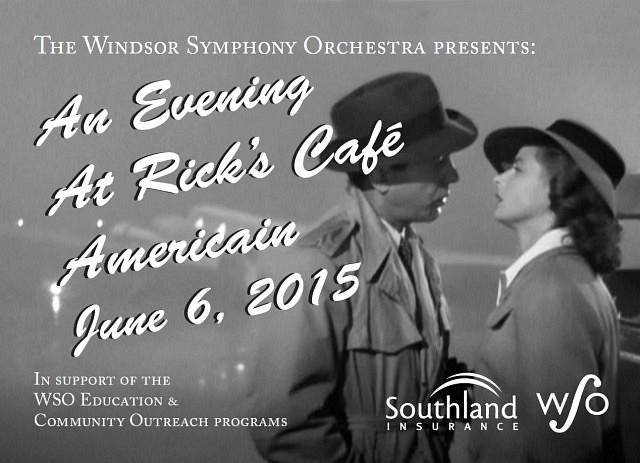 One of the most memorable scenes in movie history is Casablanca's climactic final scene at the hangar of the Casablanca Airport when Rick puts Ilsa on the plane to Lisbon. The Canadian Historical Aircraft Association hangar, with its antique planes and its history of training British Commonwealth pilots for World War II, provides a dramatic and perfect backdrop for this event.
Casablanca is widely thought of as one of the best movies ever produced. The WSO will be creating a version of Rick's Café plus a Moroccan tented area. Champagne cocktails will be served and, of course, there will be a piano player along with other musical entertainment and dancing. A strolling dinner and cash bar complete the evening.
The WSO Gala Auction items, in keeping with the theme, will include a private, astronaut-guided tour of NASA's Johnson Space Center in Houston, Texas. And tethered hot air balloon rides are scheduled to be available the night of the event–a rare highlight for this type of evening that the WSO is proud to feature.
6pm to Midnight
Tickets:
$175 per person, tax receipt for portion of ticket price
For tickets, please call 519-973-1238 ext 2, or email [email protected]
Cocktail attire (feel free to don a white jacket or period clothing!)
Location
Canadian Historical Aircraft Association
2600 Airport Road
Windsor, Ontario