Date
Sunday April 30th, 2017
Time
4:00pm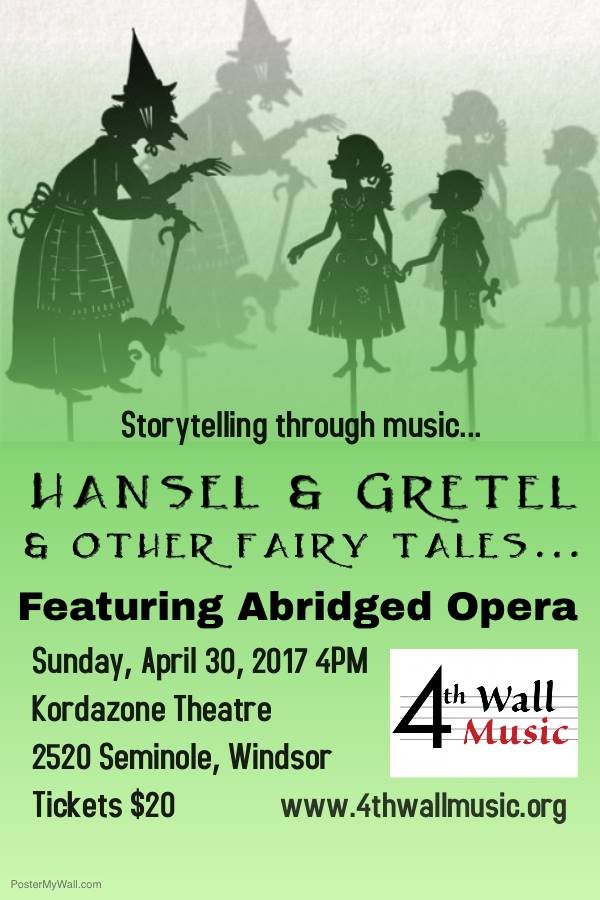 Once upon a time, music and fairy tales intertwined. Join 4th Wall Music for their last concert of the season, "Story telling and music", as we join forces with the newly launched "Abridged Opera Company" to present Englebert Humperdinck's enchanting opera Hansel and Gretel. Featuring a beautiful score arranged for harp, clarinet and cello as well as other classical and contemporary music inspired by fairy tales. Come join Titania the fairy queen in her bower at Kordazone for a family friendly event that will take down the walls and whisk you away.
April 30th, 4:00pm, Kordazone 2520 Seminole, Windsor
Tickets $20.
See www.4thwallmusic.org or call Amy 519-971-8068 for tickets.
Location
Kordazone
2520 Seminole Street
Windsor, Ontario