Date
Saturday July 26th, 2014
Time
7:00pm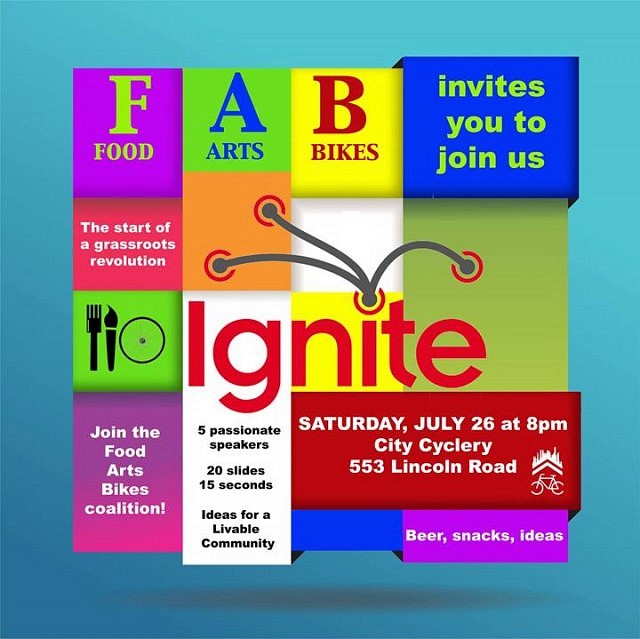 STAND UP! SPEAK UP! SHOW UP!
Whether you have a passion for bikes, a green thumb, you want to experience more arts, you shop at the farmers market or you just want to share a beer on a Friday night with some FABulously interesting people, this free IGNITE event will be right up your alley!
We invite you to join us at 8:00pm on Saturday, July 26th at the City Cyclery for FAB IGNITE, The second event brought to you by of FAB, a grassroots coalition for to grow a revolution around Food, Arts and Bikes.
This is a fast-paced event where FABulous presenters will share their passions and stories, using 20 slides that auto-advance every 15 seconds – but they only have 5 minutes to inspire and enlighten the audience.
FABulous ideas for a more livable community will be on tap all evening. The event is free!
We will be updating our website (www.fabcommunity.ca) and Facebook page (fabwindsor) right up to the event to let you know about speakers and plans for the night. If you have questions – contact us at [email protected]
JOIN FAB (it's only 5 bucks) – http://www.fabcommunity.ca/become-a-member.html
Location
City Cyclery
553 Lincoln Road
Windsor, Ontario