Date
Saturday January 31st, 2015
Time
9:30am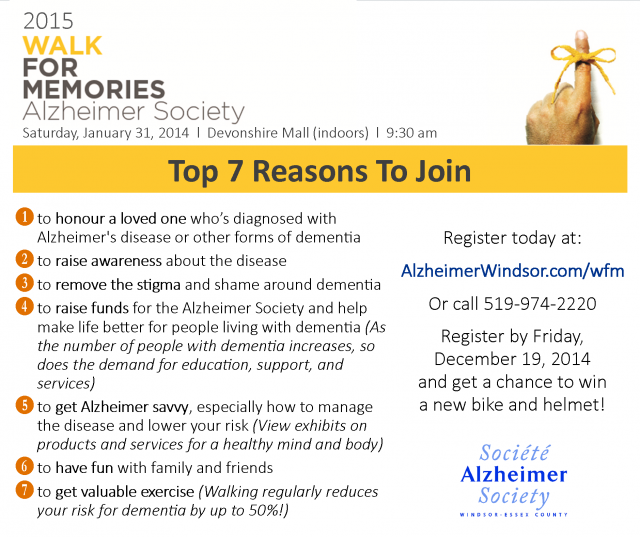 Help raise awareness and funds to make life better for the 6,000 persons with Alzheimer's disease/dementia in Windsor and Essex.
Our goal is to raise $30,000 for Alzheimer education, support, and services. All monies raised will remain in Windsor and Essex County to benefit our community members.
Register by Friday, December 19th, 2014, and get a chance to win a new bike and helmet.
Contact:
Peggy Winch
Telephone: 519-974-2220 ext 225
Email: [email protected]
Location
Devonshire Mall
3100 Howard Avenue
Windsor, Ontario