Date
Saturday March 12th, 2016
Time
6:00pm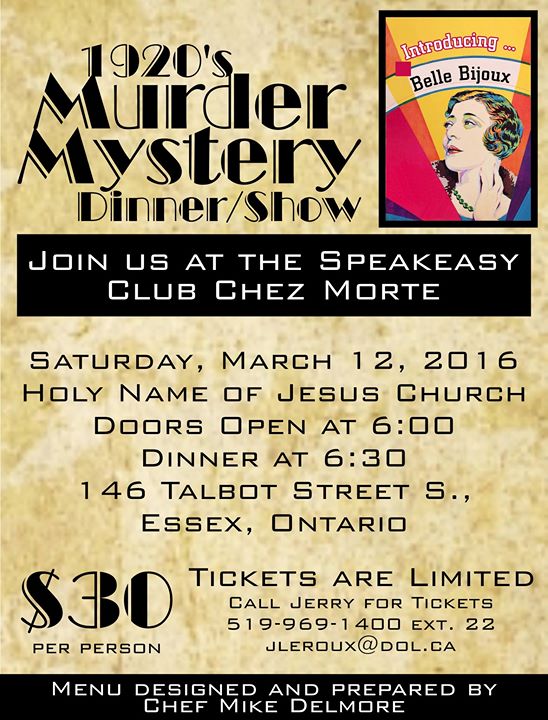 It's 1920 — prohibition has hit the country and there's nowhere to party. However, for one night.. and one night only.. expect a wild evening of canapés, Manhattans and jazz music at the "Speakeasy"… Club Chez Morte.
While the vast majority of speakeasies were dank, dingy places with near-inedible food and bathtub liquors, a few existed that truly were the kind of swanky joints we see in the movies. This particular joint is fashioned after New York's infamous Cotton Club. The food is not to be missed.. and the giggle juice…well, that actually earns its name.
Guests will be expected to dress appropriately and "speakeasy" at the door to the secret underground drinking establishment whispering the password. Want to participate in the action? Great!! Don't want to participate.. that's fine too.
Enjoy dinner and show for just $30 each while helping to raise funds for youth in our community. This event is a fundraiser for World Youth Day.
Come check it out… it promises to be the cat's pajamas!
Location
Holy Name of Jesus Church
Essex, Ontario