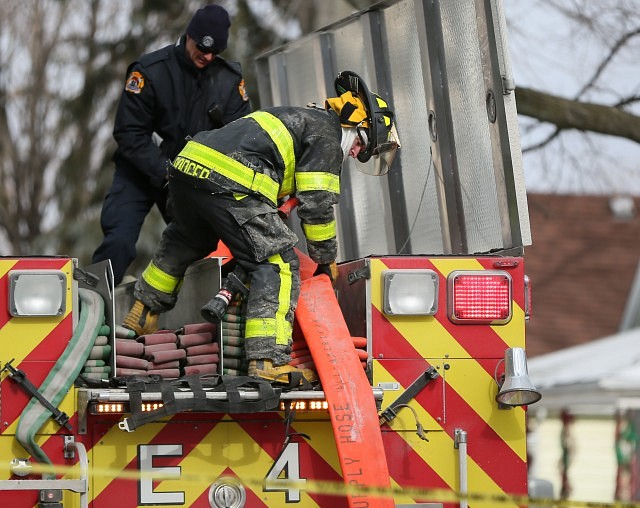 A working smoke alarm is getting credit for helping residents escape their burning house Thursday morning.
The fire broke out in the 700 block of Rankin around 9:30am.
Investigators say it started in an enclosed rear porch in the area of a garbage pail.
The fire caused damage to the exterior of the home and the kitchen.
The cause has been listed as undetermined, with damage set at  $80,000.
Six people have been displaced.