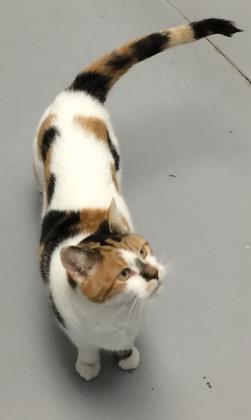 Written by the Windsor-Essex Humane Society:
Clarissa is a very quiet young gal. She prefers exploring or lounging in a sunbeam to playing with toys. She is also very polite–she will accept your attention and affection but won't pester you for it.
Visit the Humane Society's website to find more information on how to adopt a pet!