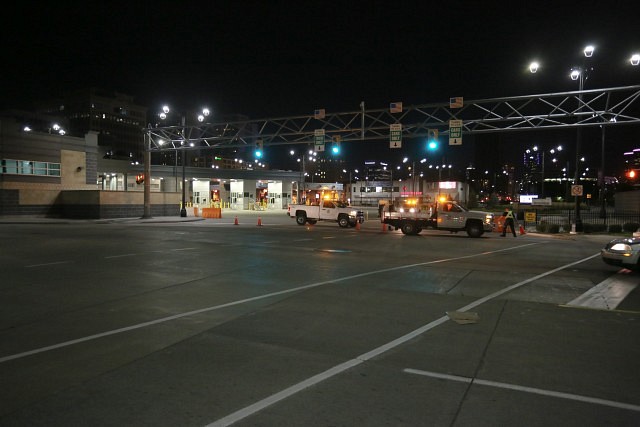 The Detroit-Windsor Tunnel is now closed for ceiling renovations.
The closure is expected to last until October 30th, 2017 at 5:30am.
During the closure, there will be no Transit Windsor Tunnel Bus or Special Event service to Detroit.
The Canada Border Services Agency says that they will be using all available resources to increase staffing levels at alternate border crossings, primarily at the Ambassador Bridge.