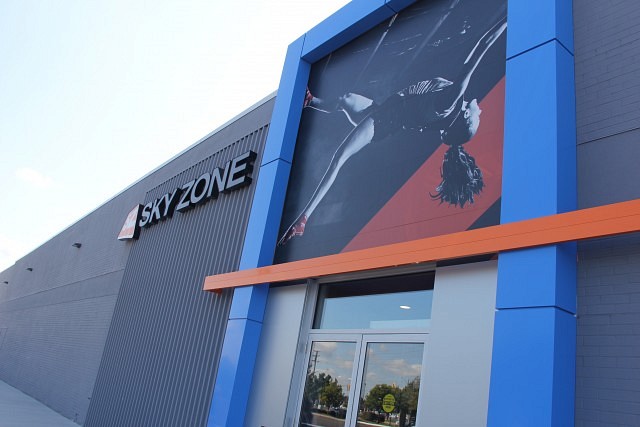 Sky Zone is now open at Tecumseh Mall taking over part of the former Zellers location.
Sky Zone, with locations around the world, is a walled trampoline playing court. They feature an array of fun, fit and low-impact activities ranging from freestyle jump, ultimate dodgeball and Skyfit fitness classes to birthday parties.
Find more information on their Facebook Page.