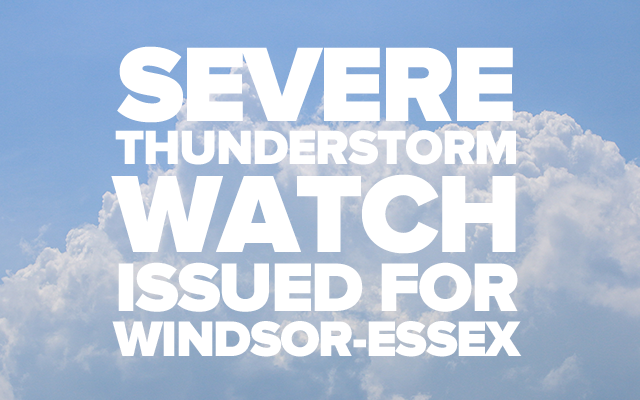 Environment Canada says that conditions are favourable for the development of severe thunderstorms that may be capable of producing strong wind gusts and heavy rain.
Thunderstorms approaching from southwest of Lake Erie are expected to rapidly move into Southwestern Ontario by early this evening.
There is potential for torrential downpours, damaging wind gusts, an large hail from these thunderstorms.